Indoor Golf at Blue Mash
Beginners, don't worry, we will give you training and extra time to get acclimated. If we can't give extra time, we will provide a rate reduction for first time use. Enjoy!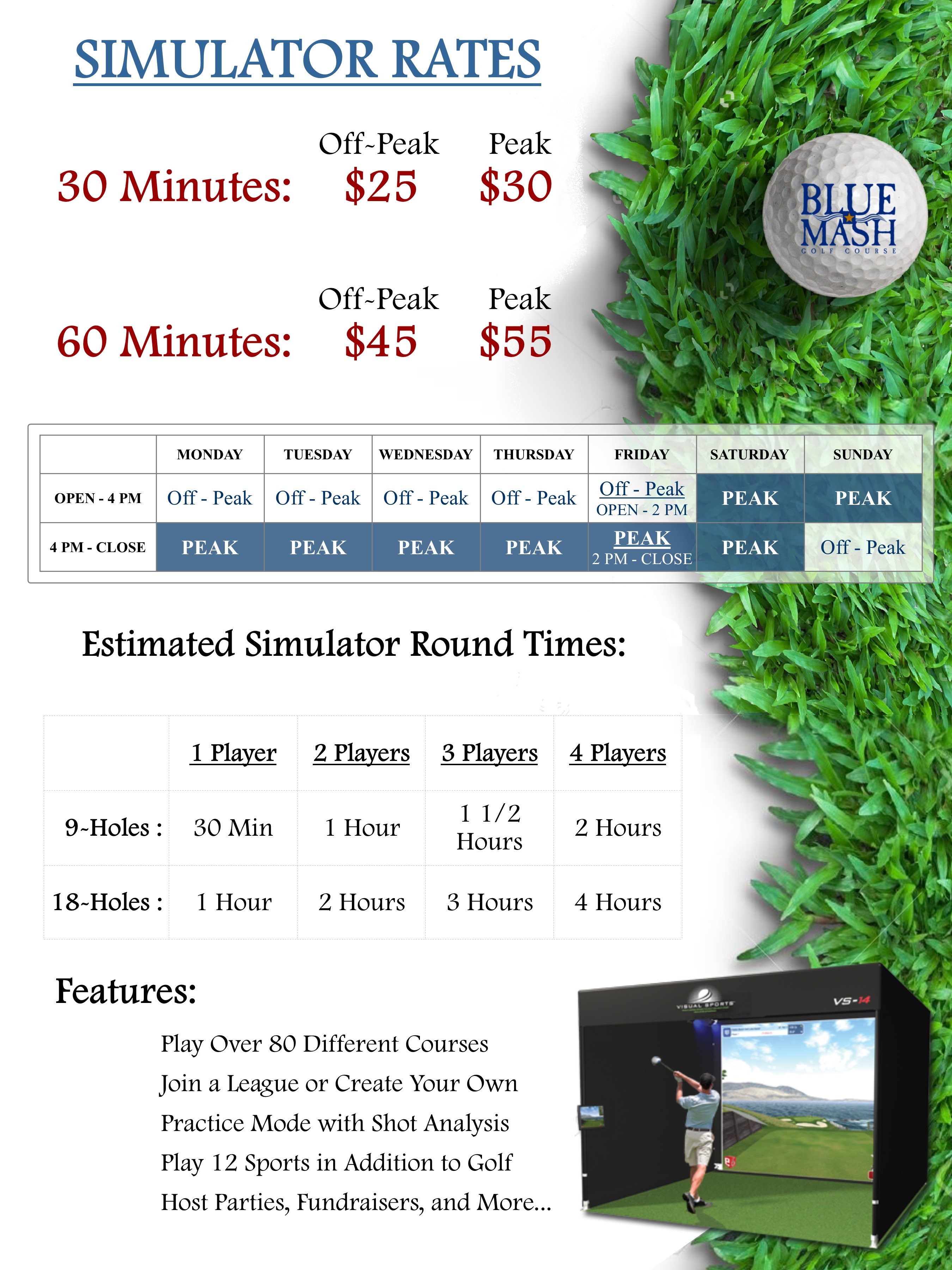 Where will you play next?
Click on each course name to view a short video trailer.